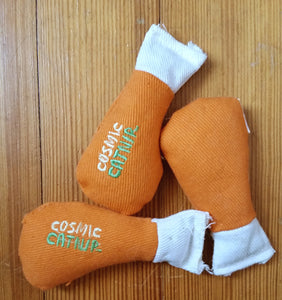 The Purrfect Chicken for Your Cat
Does your kitty like catnip? How about a catnip chicken leg? These catnip toys are adorable and cats LOVE them (you might see teeth marks in the picture here, from while we wer trying to take it). Approximately 3" long, they are packed with Cosmic Catnip and are made of sturdy cotton.
Discontinued, very limited supply.