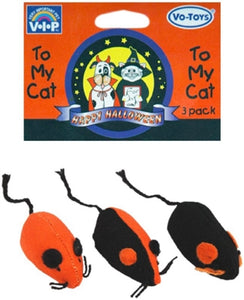 Adorable Halloween Cat Toy
This trio of Halloween Cat Toys are 2.5" long, in orange and black with black tails and whiskers. Catnip-free, they are purrfect for all cats (we know some cats don't like catnip). Small and lightweight, kittens will love them too. You'll be looking for them under the furniture for sure! 

Discontinued! Limited Supply!!